He left Calgary when the Flames were Stanley Cup champions, acid-wash jeans were the rage and an obscure little band named Nirvana had just signed to Sub Pop Records.
That was 23 years ago, and after a pint of Guinness in Ireland to celebrate landing his final passport stamp this week, Mike Spencer Bown is at last ready to return home, having extensively travelled every single country and region on earth.
That word, "extensive," is key: Others have visited just as many countries, but Bown made a point of sticking around and immersing himself each culture.
For that reason, the Calgarian can now lay claim to the title of most extensively travelled person in human history.
---
Learn More: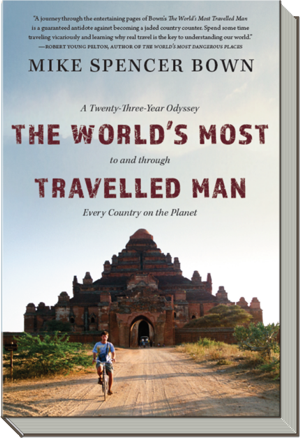 "People are basically good & worth knowing whatever the race or culture they hail from,"
"Good people greatly outnumber nasty people, worldwide. There is a network that existed long before facebook, and it is the network of persons of good will, who will introduce and pass you to other persons of good will, such that you can take a friendly look around a town, a nation or the world, as you like. There is no similar network among nasty people, they are on their own, and if you know what is good for you, leave them alone."